How can Augmented Reality projects boost brand recognition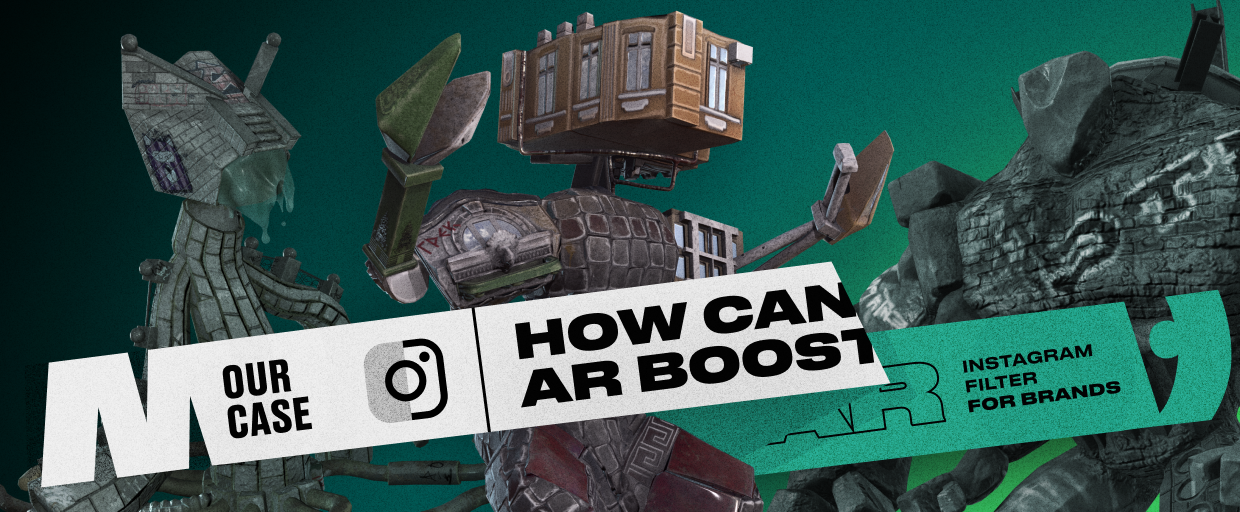 Boost brand recognition by grasping attention, emotions, and encoding memory?
These ideas determine how brands should view their business strategies. According to the Neuro-Insight study, there is a stark difference between AR-powered content and its common counterpart — regular posts. Augmented Reality projects make it much more entertaining and mesmerizing, giving the vital edge for brands to stand out.
The guys from Patsany Agency turned to us to make their "City vs. Urbasaurus' idea real. While promoting the glo™ brand, they change the landscape of cities to make them cozy for living. Our goal was to create 3D models for 9 monsters, give them visual features, and animate in augmented reality filters. Every monster depicted each of the abandoned city parts — to change the location, users needed to cast a vote against the hated monster. It could either be done on the website or using an AR filter in Instagram stories.
Creating a new, flashy, or funky AR experience can kindle virtually any brand. AR is a novelty for most people — when made good, it attracts people and creates a positive message and memories. Augmented reality filters in Instagram spur your audience to create user-generated content — it's easy for everyone to forge cute augmented reality filters. Different augmented reality ideas can help you to create something unique.
When using the augmented reality filters in stories, they show the filter name of your preference — your company, for one.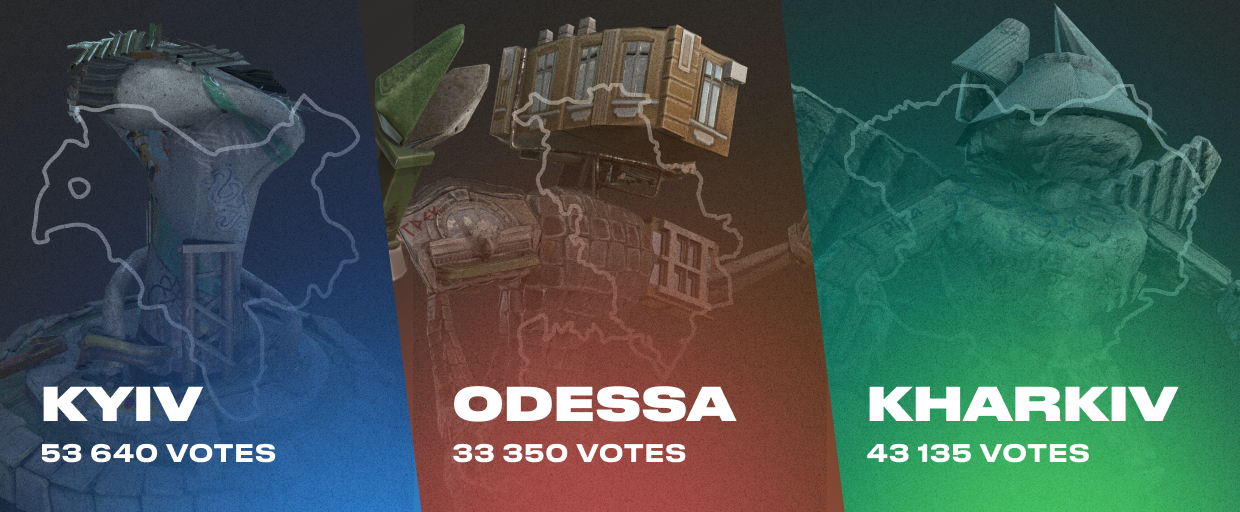 Tracking the number of filter users is now simple. Tagging your name in stories is no longer a requirement — using a filter is all people need to do. Choose your tags in stories to enhance the communication with users. This makes reposting their stories on your page an effective promotion strategy.
Spark AR also provides you with additional stats about Instagram filters. It will unveil user coverage stats, AR filter usage, publication numbers, and other data.
Takeaway
We've made a stellar tool that delivers in multiple areas:
– New voting mechanics using AR filters
– Spreading brand awareness
– Sustaining the tech-pioneer brand image
Augmented Reality projects make the world interactive and are surely the tech of the future, especially in AR marketing. It's crucial for brands to adopt AR projects now — a welcomed tool in their marketing knacks. Take advantage of AR before it becomes the new advertising norm!