Top 5 Ideas To Make An AR Filter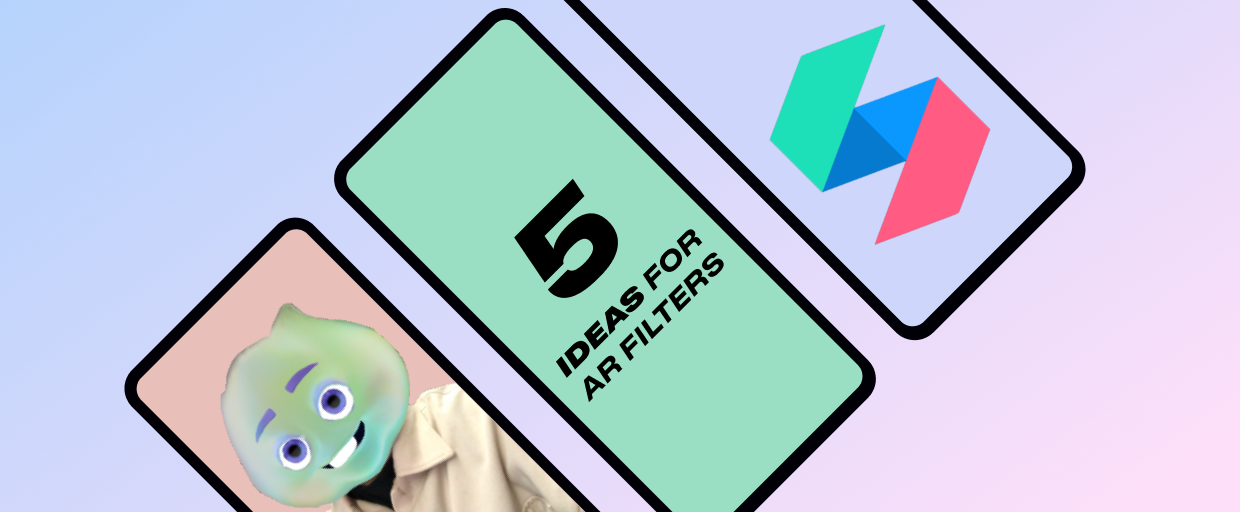 Last year, more than one billion people used the Spark AR reality platform of Facebook. This only explains why other social networks immediately followed suit. On the other hand, brands naturally want to utilize new technologies before their competition embraces them and generates buzz. Again, this added to the already rising popularity of AR. If you want to utilize AR technology for business or personal use, the best way to start is by learning how to make AR filters. These filters are enticing when used on Instagram and it can encourage engagement with your followers. If you're ready to learn, check out these five fun AR filter ideas.
Futuristic Cyberpunk Mask
Amaze your audiences and followers with this dynamic and almost real-looking cyberpunk mask AR reality filter. The look, feel, and vibe of the filter bring you 100 or more years into the future, where humans use high-tech and scientifically advanced gears to battle the dark forces of the universe. Experience being a cyberpunk hero, at least in your Instagram post, with futuristic AR ideas like this mask. You can complement the mask with an equally futuristic wardrobe and gadgets for that added wow factor your followers will surely talk about. Whether you're planning a corporate event, selling a tech product or service, or simply adding 'oomph' to your follower's feed, this AR filter will deliver the right message — the future is here, and it starts with you.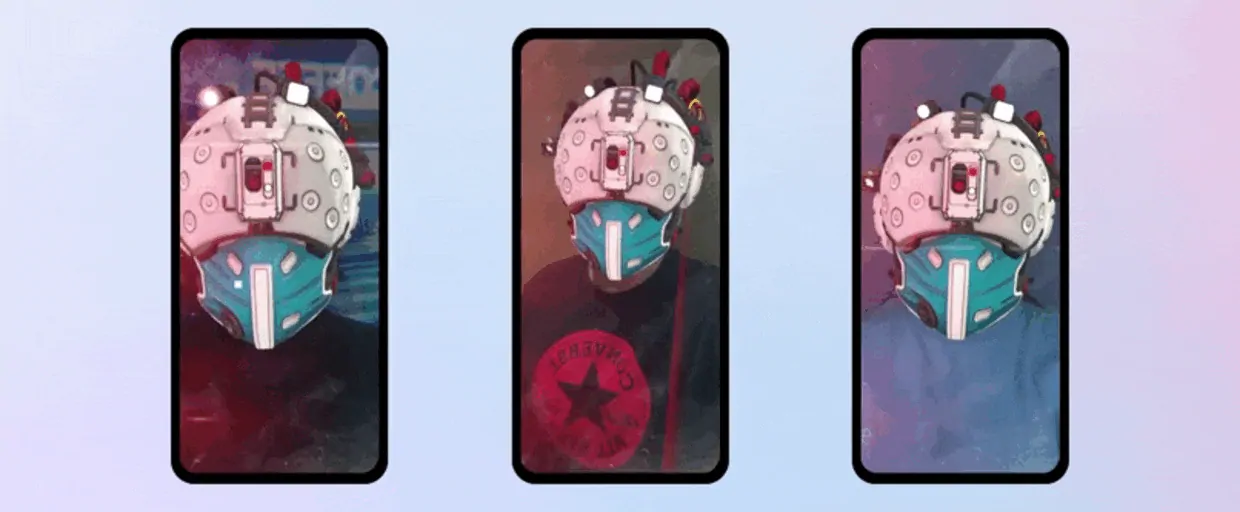 Cyberpunk 2077 by morphy.vision
Cool Glasses try-on
People are fond of trying on different looks to see which one looks best on them. A simple change in the face, hairstyle, or accessories could significantly upgrade or downgrade a person's look and vibe. If you want to show your playful side as you encourage your followers to do the same, why not use this glasses try-on augmented reality technology filter. It may be a simple act, but it could add an element of fun to a plain Instagram photo. And since the augmented reality innovation filter is dynamic and new, it could encourage engagement between and among the poster's followers. It breeds interaction — something that social networks promote.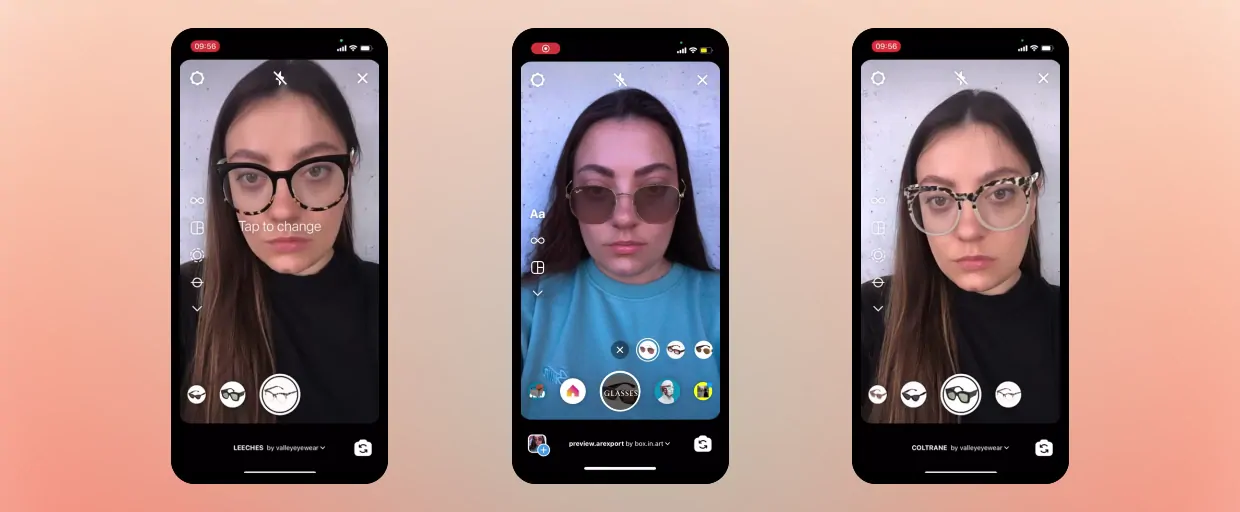 Glasses by morphy.vision
Dream Vacations
The pandemic stopped the vast majority of people from traveling to their ultimate vacation destinations. Why not spice up your next post with one of the best augmented reality ideas? With this vacation filter, you can send a positive message that the places we long to visit and come back to are just where they are, waiting for us to visit them again. The filter could evoke poignant vacation memories that were replaced with anxiety and worries. Aside from that, augmented reality products like the dynamic filter could also make people reminisce of their fondest vacation memories with the most important people in their lives. It could even spark a conversation between you and your followers, creating warm and fuzzy feelings on your feed.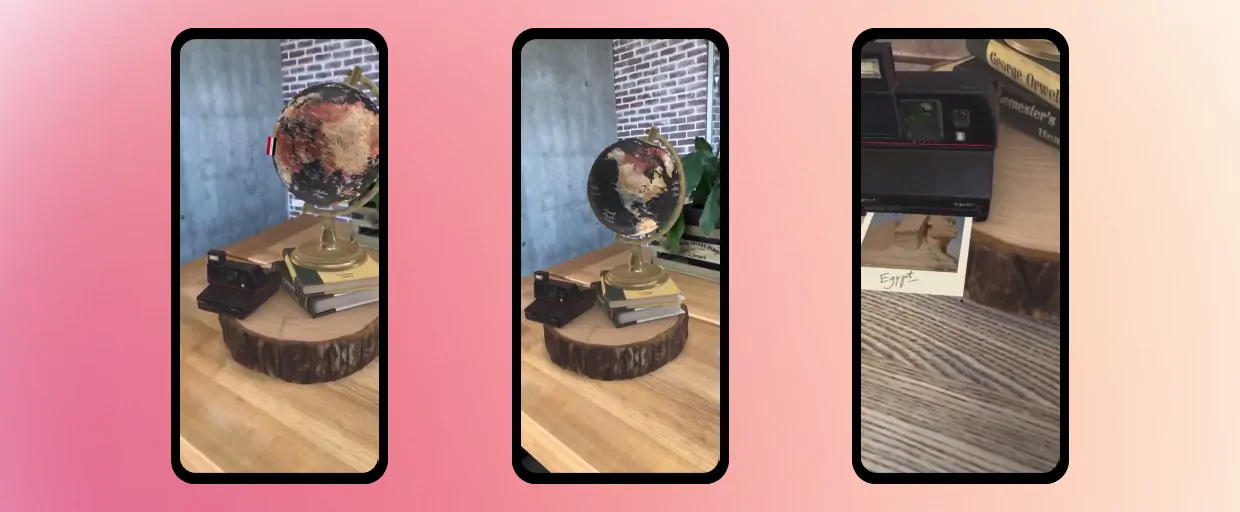 My next vacation is by morphy.vision
Funky Morphy dance
Funny and quirky dances will always send a positive vibe to the one watching. Now is the right time to use this augmented marketing filter to share good vibes and positive energy. The uncertainty brought by the health crisis is more than enough to make people lose their joy. Be the bearer of good and fun vibes by trying this filter out. It could encourage your followers to let loose and simply enjoy the day and night away. With this simple act, you never know who you could positively influence. A spur-of-the-moment AR experience might be what your IG friend needs to rekindle their zest for life.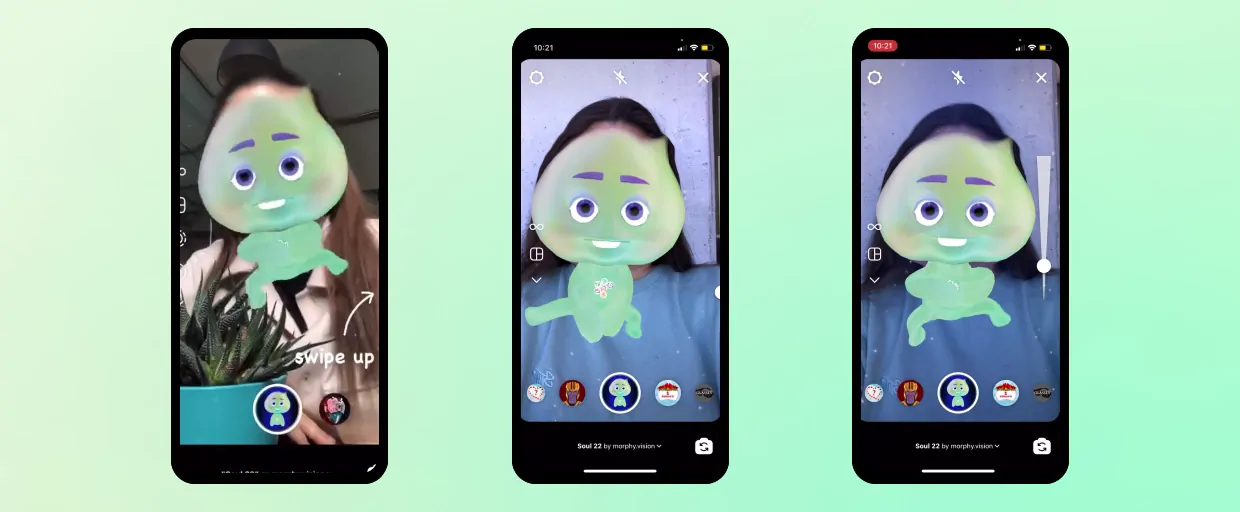 Soul 22 by morphy.vision
Funny Soul dance
If you're looking for another AR filter from successful augmented reality projects that simply showers good vibes indiscriminately, take a look at the soul AR filter from Morphy Vision. You just need to position your camera on your face and let the cute, fluffy, greenish-purple character do his happy dance. You can swipe up or down to control his movement.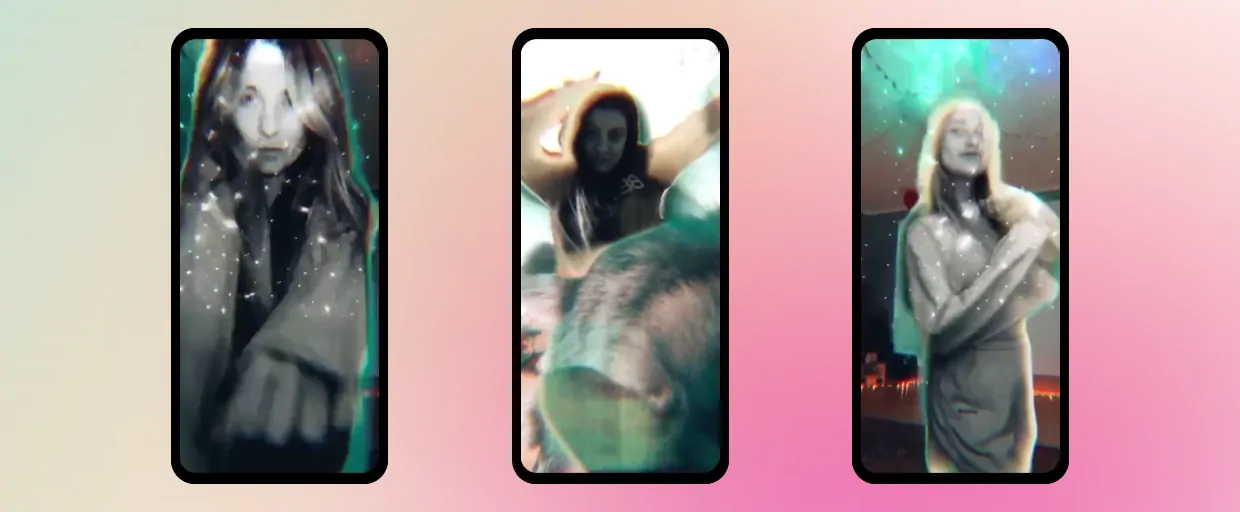 Morphy dance by morphy.vision
Takeaway
AR filters from companies using augmented reality may be a product of sophisticated technology, but its end result relates to the most straightforward, most basic human emotion — joy. Whether you're planning to use these filters personally or for business, it doesn't change that these filters could evoke positive emotions. In return, these emotions could make the audience feel upbeat and warm emotions toward the sharer.