AR Filters guide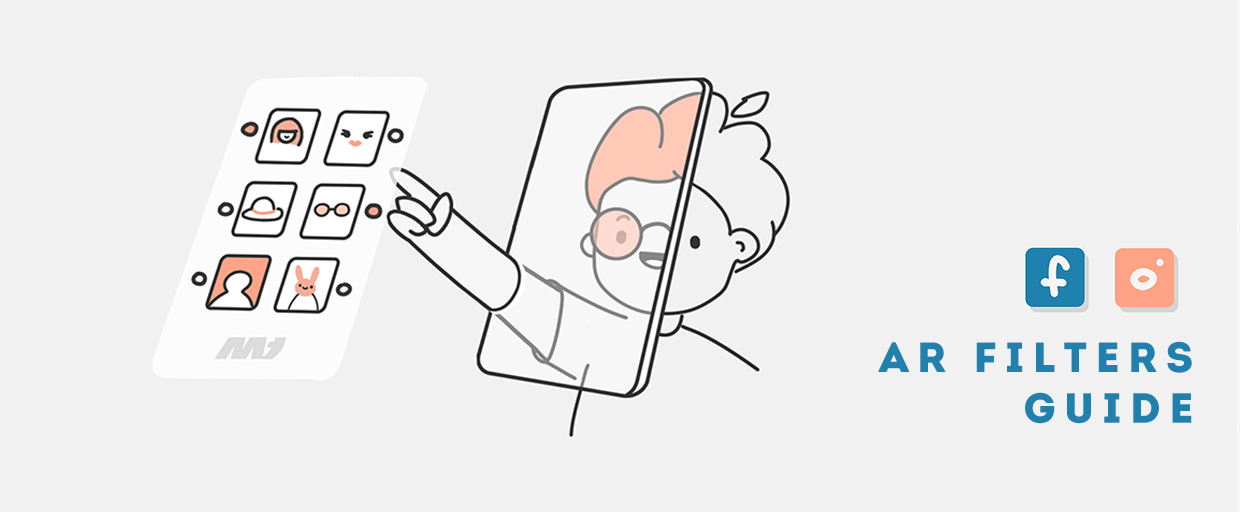 Augmented reality has been an integral part of our daily life for quite some time and has opened up new business opportunities, thereby becoming a new type of advertising and promotion of our products. And AR technology such as social media filters can help create an impressive customer experience and boost reactions. However, the capabilities of filters and their types can catch a not experienced user by surprise and confuse them. There is already a lot of information on the web, but it can be difficult to put together a general picture. Therefore, we decided to collect the basic facts in infographics.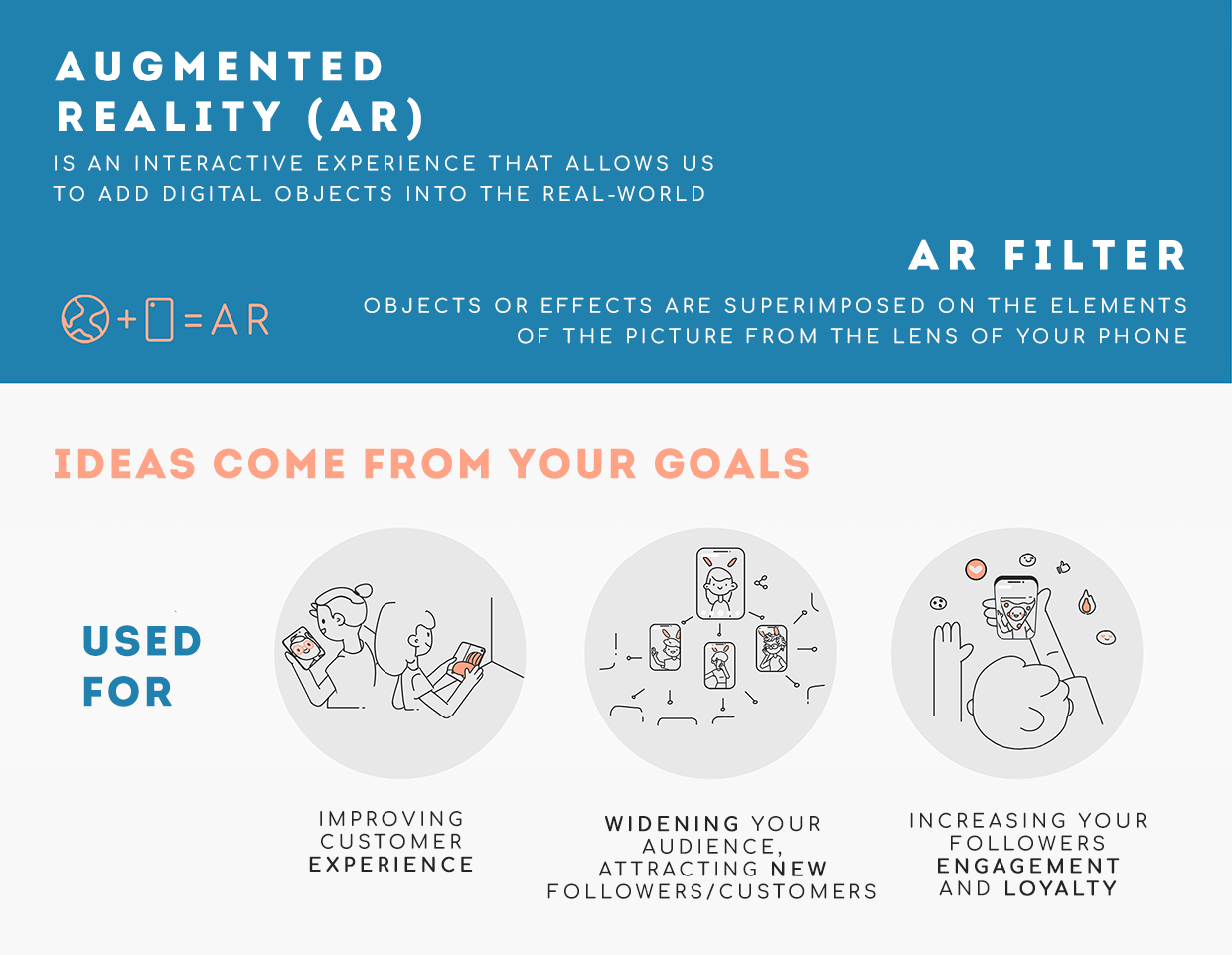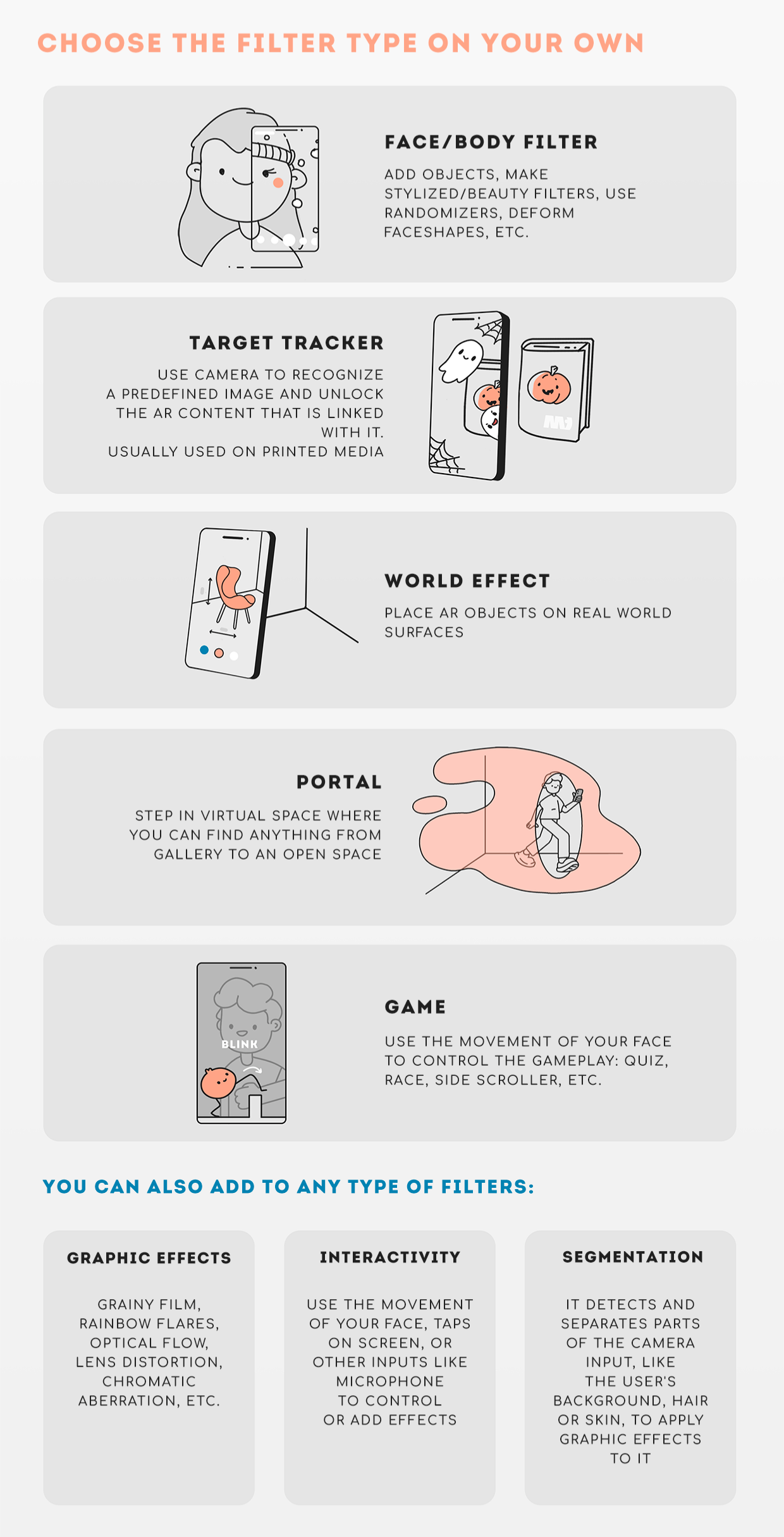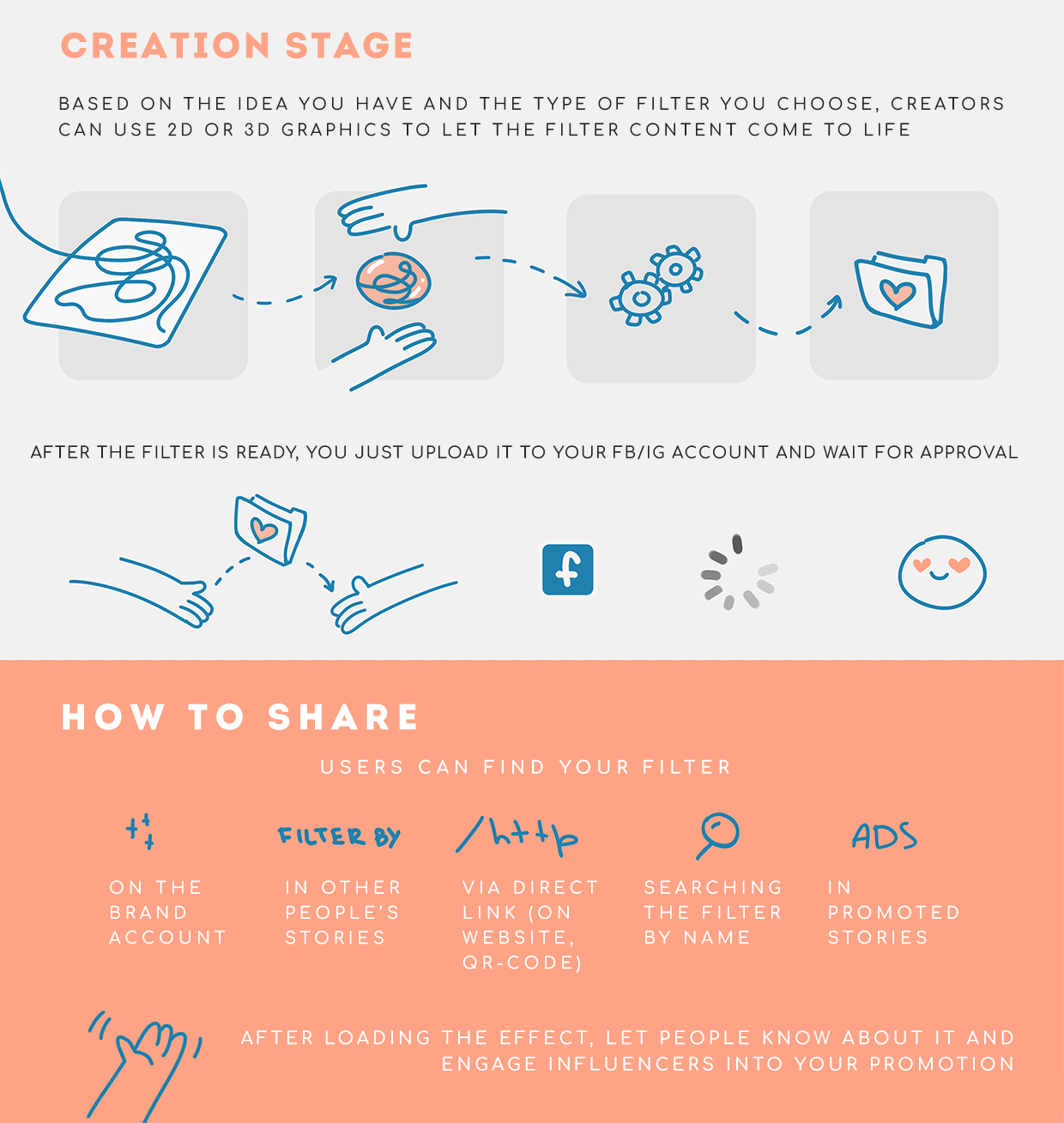 It is important to remember that after unloading the filter on your page, you need to tell your audience where to find it on the company's account on social media and how to use it. This type of content also has analytics in the
Spark AR Hub
where you can analyze how effective the filter is by looking at the number of Impressions, Opens, Captures, Shares.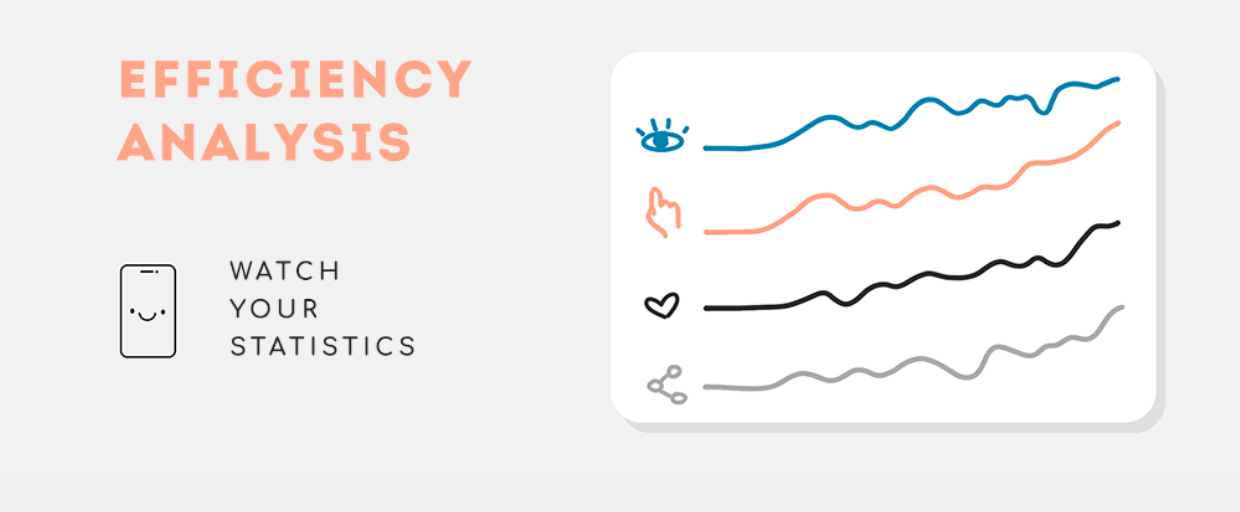 AR filter on Instagram/Snapchat and TikTok is a progressive kind of content. Using it in marketing and brand strategy allows improving user experience, enhancing brand image, and empowering promotion.

Download AR Filters guide file