AR filters — create your brands' viral buzz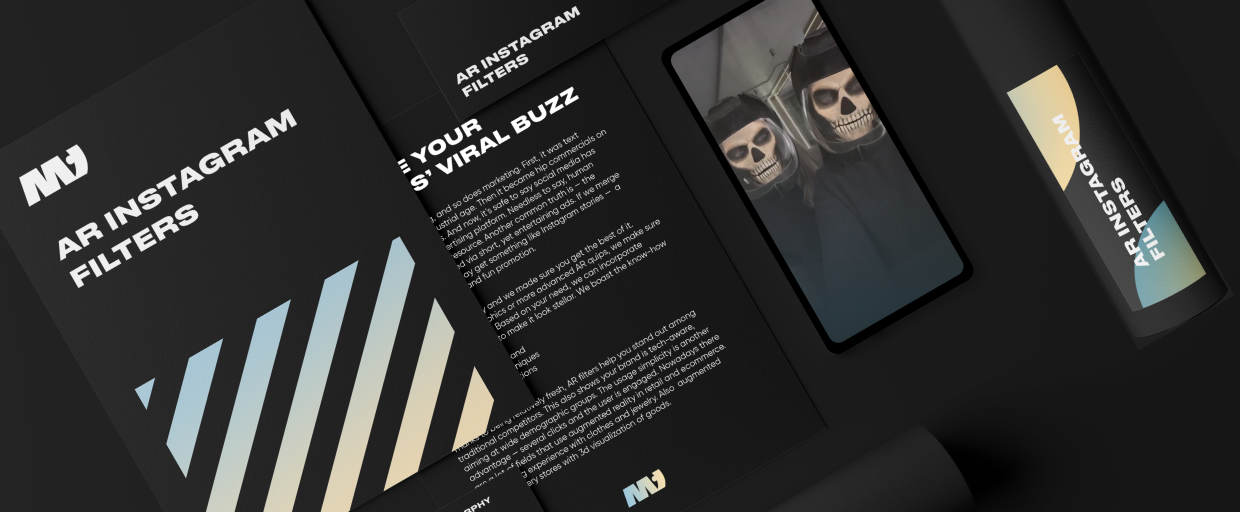 Consumers are evolving, and so does marketing. First, it was text banners in the early industrial age. Then it became hip commercials on TV during shows' breaks. And now, it's safe to say social media has become the major advertising platform. Needless to say, human attention is a precious resource. Another common truth is — the attention is best retained via short, yet entertaining ads. If we merge these two worlds, we may get something like Instagram stories — a perfect blend of quick and fun promotion.
What we offer?
The attention and highlights your product in vivid colors. It's a proven technology and we made sure you get the best of it. Whether it's simple graphics or more advanced AR quips, we make sure it looks and feels great. Based on your need, we can incorporate state-of-the-art traits to make it look stellar. We boast the know-how in:
Complex 3D graphics
Robust modeling techniques
Sleek and fluid animations
Thanks to being relatively fresh, AR filters help you stand out among traditional competitors. This also shows your brand is tech-aware, aiming at wide demographic groups. The usage simplicity is another advantage — several clicks and the user is engaged. Nowadays there are a lot of fields that use augmented reality in retail and ecommerce. AR shopping experience with clothes and jewelry. Also augmented reality grocery stores with 3d visualization of goods.
Use cases
Using this technology, you can enable corporate colors, mascots, and other settings of Instagram story filters and use augmented reality marketing advantages. For that measure, we created instagram filters that help companies interact with consumers. Whether it's promo events, raffles, or launching new products, a nifty AR filter drags branding to interact with your customers directly.
For example, let's say, you're planning to launch a social media promo campaign. In that case, all you need is a QR code — after hovering over it, Instagram or Facebook will launch and an augmented reality filter will pop up. Then, it's up to your preference how to entertain a customer — it may be a cute animal appearing, animated branding, or glowing objects whose colors depend on your product's flavor, etc.
What's more, you take full advantage of the Instagram platform. A marketing campaign can spur users to take photos of AR-powered products and then post them on Instagram with your company's name tag. And then, simply let the loyal audience do wonders. One repost leads to another, making it viral and exposing your product to wide masses of people. All you need is a fair number of followers to see the initial stories and a crafty filter. And rest assured, the AR part will exceed your business goals.
It's just a minor example, but imagine all possible ways to increase brand awareness and customers' loyalty by running small campaigns like this.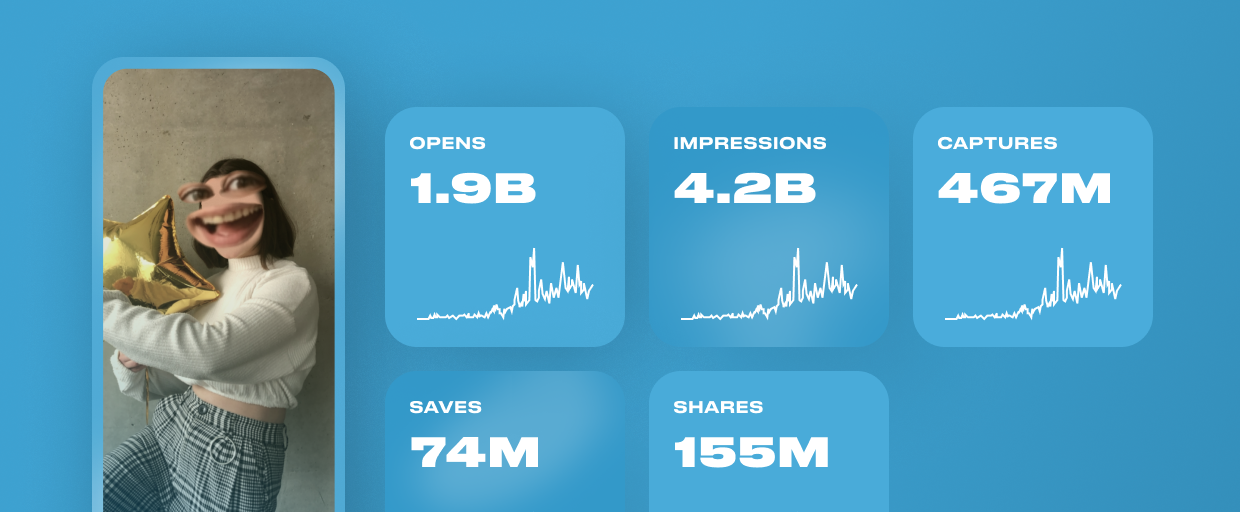 Who we are
Morphy.Vision
is a tech-devoted team of professionals who are passionate about 3D graphics. We are also AR geeks — enthusiasts, who launch the technology straight to social media like it's spaceships to space. We treat visuals with respect, ensuring the end users receive your product's message and love it. Being a rising tide in the marketing world, Instagram and Facebook filters can still be unobvious for the curious. But we are here to help you out. In case you have any questions regarding the technology, feel free to ask and drop us a line.